https://www.youtube.com/watch?v=VNvY3MgT-sU
Trusted by over 200 companies, including groups at: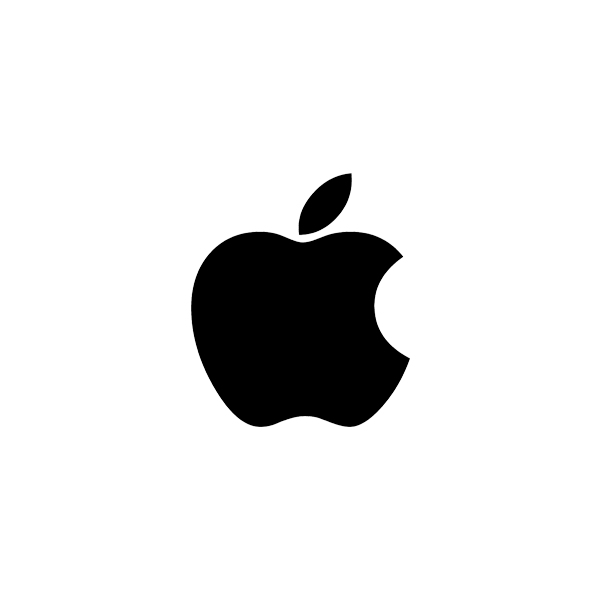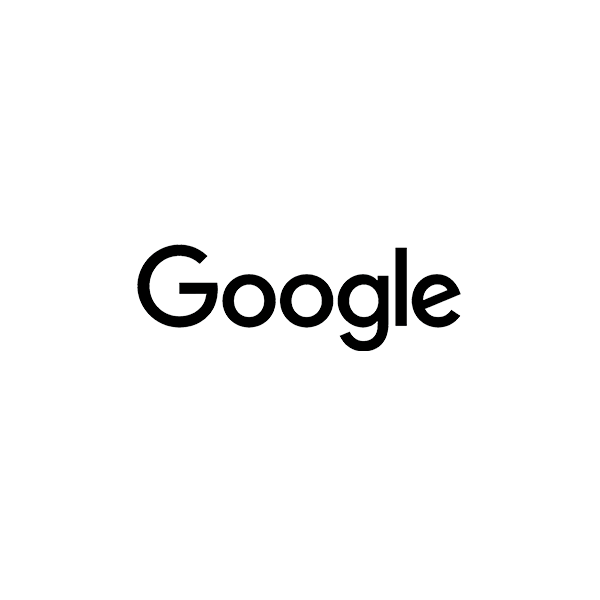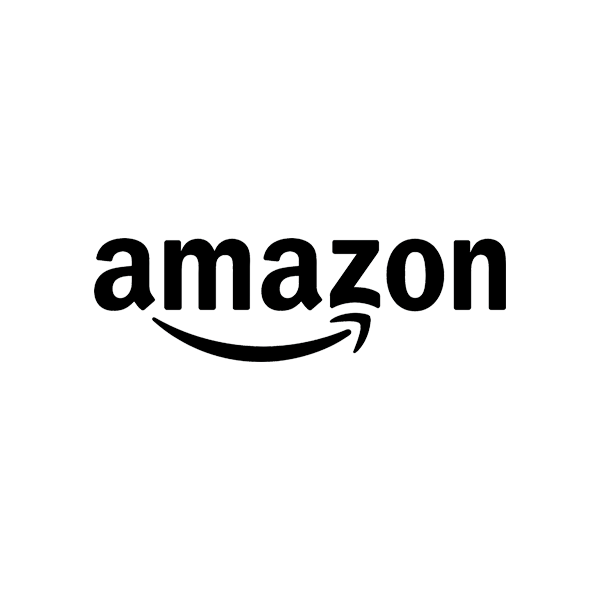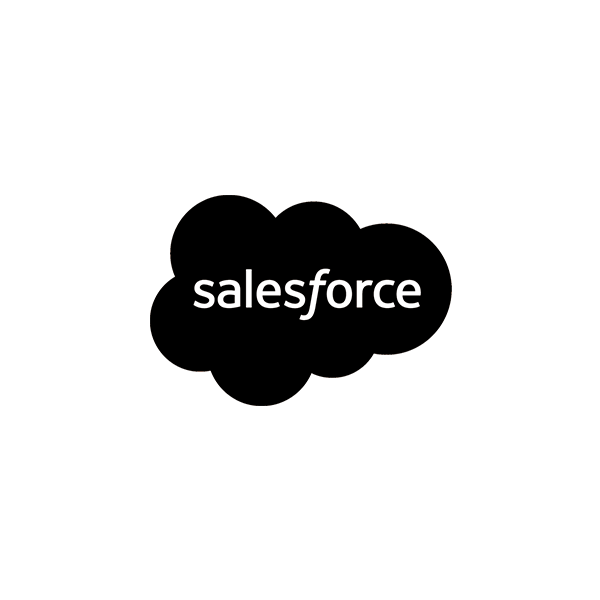 111 Minna
5wpr
Albertsons Companies
Alchemy
Alta Partners
Amgen
Android
Apple
Arity
Atairos
atSpoke
b8ta
Bain
Baker Botts
Berkeley Fraud Fest
Bitwise
Blueshift
Bright Talk
Caltech University
Campbell Hall Episcopal
Catholic University
Chubbies
Cisco
Clever
Clorox
College of Ozarks
Coredial
cowonthewall
Daily Harvest
DigitalOcean
Discover
Doremus
Doximity
Dropbox
Ease
Eastern Oregon University
Empire
Envoy
Epitec
Ethyca
Loop Commerce
Evercommerce
Feather
Figma
Flirt
Forge
Forward
Found
GIC Special Investments
Gonzaga University
Google
Google Cloud
Gusto
Hall Capital
Illumina Ventures
Index Ventures
Ingenio Marketing
Ingram Micro Inc.
Inturn
Kabam
Kidel Kocal
KPMG
Launch Darkly
Linkedin
Littler
Liveramp
LvUnltd
Marco
McKinsey
Medallia
Meyvenn
Microsoft
MTEndoscopy
Samsung
Netflix
Netgear
Network Health
Norco College
Novartis
OIympic Club
Orchard
Paratek Pharma
Park Hill Group
Patreon
Pedal
PicnicHealth
Postmates
Productboard
Reddit
Redesign Health
Remerge
Renoir
ReviewTrackers
Rider University
Ring Central
Rippling
Ro
Salesforce
Samsara
SAP
SB Energy
Scaling Up
Semlerbrossy
SenseHQ
Service Now
SF Fire Credit Union
Zendesk
SF Marin Food Bank
Shady Canon Golf Club
Silicon Valley Bank
Skedulo
Slack
Snapchat
Socotra
Squarespace
Stanford Valleycare
Stripe
SVB Hanover
Tech Soup
TPG
TuneIn
Udacity
Udemy
University of Virginia
UserTesting
Venables
Viv Labs
Walters & Wolf
Waze
Windfall Data
Wolters Kluwer
Woodline partners
Blow their minds. Also yours.
San Francisco illusionist, mentalist, and magician Kevin Blake has been one of the nation's most in demand performers. And now, he's taking his show off the road and into living rooms everywhere with his fully digital, fully interactive, and fully incredible virtual magic show.
Get in touch
Watch the meeting chat erupt.
The show is built to entertain and engage, with interactive moments throughout the show to allow those who want to participate in creating magic to step up, and for those who like to sit back and relax, to sit back and enjoy the fun.
Contact Kevin
Fiber-optical illusions.
No lag. Fiberoptic, hardwired internet means Kevin's live show is as fast and clear as possible. Don't settle for blurry, poor quality streams.
Get in touch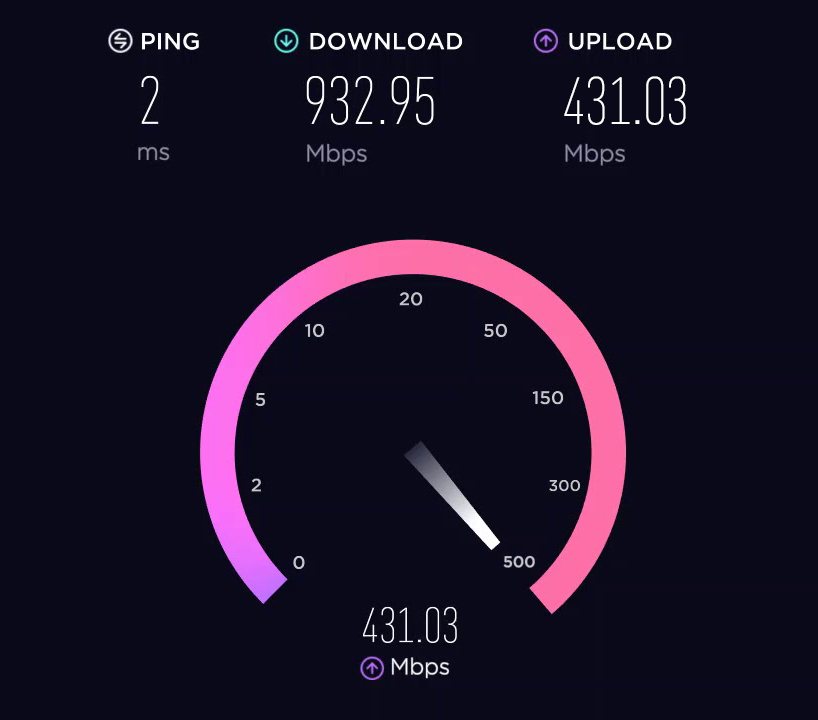 THE MYSTERY BOX.
Send your team a box of wonders.
For an extra special experience (great for the holidays!) Kevin will ship out mysterious packages to attendees. Inside the box are secret objects that make the show even more interactive, with illusions that occur in the audience's hands. Even better, Kevin can customize the box with additional items and swag as employee gifts.
Inquire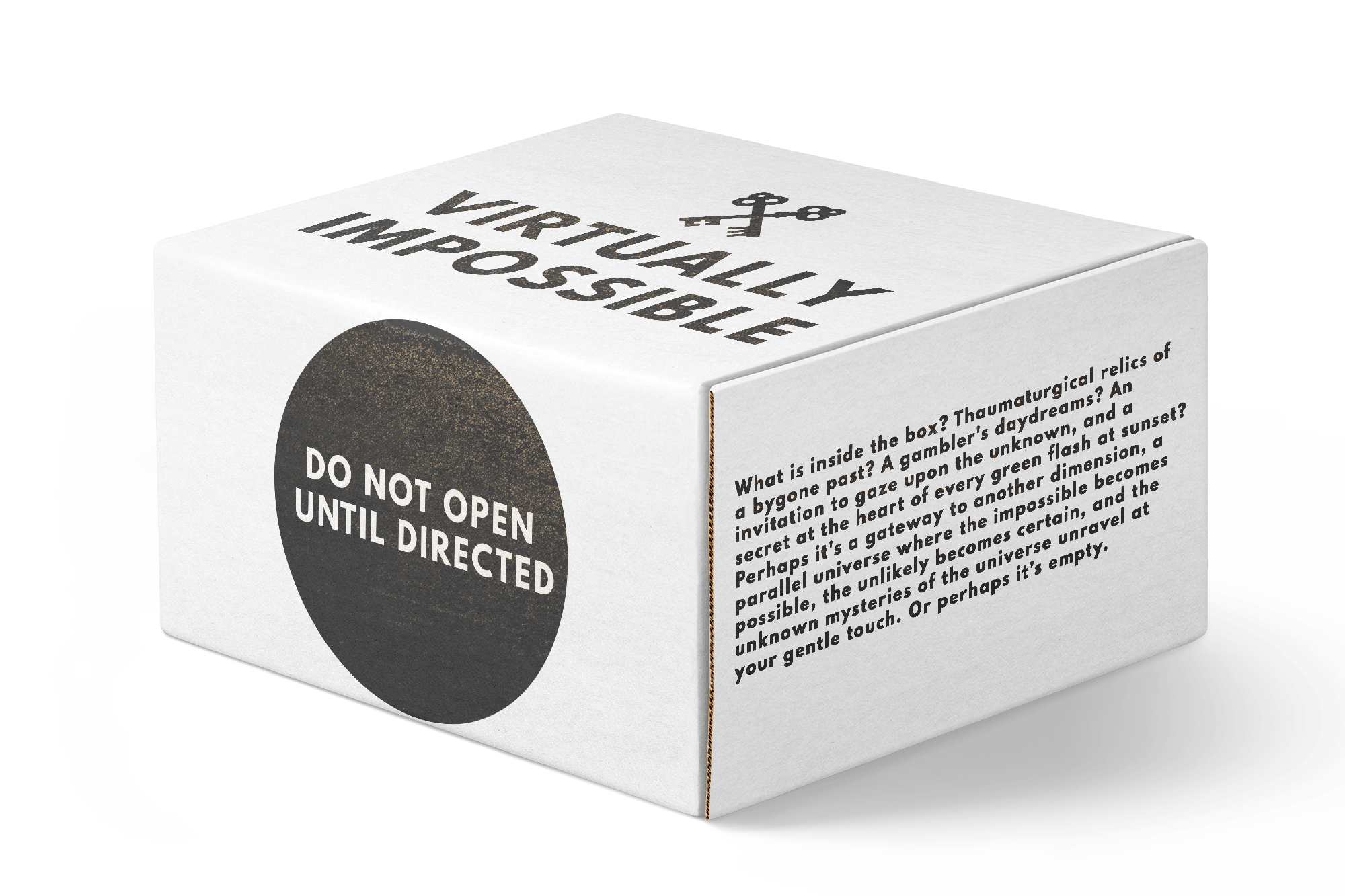 Alice M.   ⭐️⭐️⭐️⭐️⭐️
The best virtual event we've done this year! Not only was the show itself extremely impressive, Kevin thought through every detail to create an engaging and exciting experience for our team.
10.20.2020
Christine G.   ⭐️⭐️⭐️⭐️⭐️
Kevin is incredible! He gave our team a really fun and interactive event – exactly what he promised and what we were looking for. He had my group engaged and entertained the whole time and afterwards they raved about the magic show.
  

Kevin was also easy to work with, very personable, and everything went smoothly. I highly recommend booking Kevin if you get the chance!
12.29.2020
Shivani P.   ⭐️⭐️⭐️⭐️⭐️
Kevin performed at our Virtual Company Holiday Party and it was a huge hit! Our Holiday Party was focused around family friendly, inclusive of children, and just overall magical and his show tied the whole thing together. The team had so much fun interacting with Kevin, talking about the tricks afterwards, and just being mind blown! Hoping to see him in person when a vaccine is available and his magic show is moved back to the Palace Theater!
12.20.2020
Colin W.   ⭐️⭐️⭐️⭐️⭐️
We had Kevin perform for our sales team (+/- 50 people) as a safe and exciting socially distant event. Let me tell you, he knows what he is doing and can put on a fantastic show. The zoom quality was great with multiple camera angles and his stage presence is excellent. We loved how he included multiple people from the team throughout the show and his magic (it was friggin magic) was on point. Everyone left amazed and baffled at what he was able to do. THANK YOU Kevin!
10.15.2020
Danica C.   ⭐️⭐️⭐️⭐️⭐️
Kevin was sooooooo great! We booked him for one of our Virtual Holiday Events and he as very responsive and everything went smoothly! He was super interactive, funny, and everyone was in awe! It was a great for the whole family! Would definitely recommend!
12.10.2020
Sharron B.   ⭐️⭐️⭐️⭐️⭐️
Kevin performed a spectacular virtual magic show for our employees! He is authentically passionate about the art of magic and there was such a positive vibe throughout the show. Along with his incredible jaw dropping magic skills, he is charismatic, intelligent, has a great sense of humor and is a great story teller.
  

This corporate event was seamlessly performed and enjoyed by both adults and children who attended. It is without hesitation, that I highly recommended Kevin for your event!
11.04.2020
Suzy H.   ⭐️⭐️⭐️⭐️⭐️
Kevin was fantastic! Our holiday party was an absolute blast and it was all because of him. He was so much fun, friendly, and engaging with everyone at the party. His show was so funny and entertaining, and we never guessed how he did his tricks! I can't recommend him highly enough. He's a total pro, and I would hire him again for just about anything.
10.10.2020
Jen S.
 

  ⭐️⭐️⭐️⭐️⭐️
Kevin did an excellent job at our Virtual Christmas Party! Everyone thought his magic tricks were amazing! They were very interactive and fun to watch. I highly recommend Kevin for any future events!
12.15.2020
Ashleigh D.   ⭐️⭐️⭐️⭐️⭐️
Kevin was amazing! We had a virtual holiday party with him and he was fantastic. It was so much fun and everyone can't stop raving about it. Kevin kept everyone on their toes and was so much fun. Couldn't recommend him enough!
12.05.2020
Loren B.   ⭐️⭐️⭐️⭐️⭐️
Our engineering team LOVED trying to figure out the illusions. The best virtual experience we've done hands down!! Book his show!
1.11.2021
Inquire about your next event:
11+ MONTHS
250+ SHOWS
100k+ ATTENDEES
That's Kevin Blake's Virtually Impossible: A quarantined magic show, one of the most popular corporate experiences worldwide.
Book for your team
A virtual, interactive show of wonders
San Francisco illusionist, mentalist, and magician Kevin Blake has been one of the nation's most in demand performers. And now, he's taking his show off the road and into living rooms everywhere with his fully digital, fully interactive, and fully incredible digital magic show.
Unbeatable (virtual) atmosphere.
Streaming live from inside a secret speakeasy, complete with an illicit bar, crooked casino and Vaudeville cabaret. The Speakeasy's immersive production opened in 2016 and has been delighting hundreds of time travelers each weekend since. Closed for the time being, but we can't wait for it to reopen.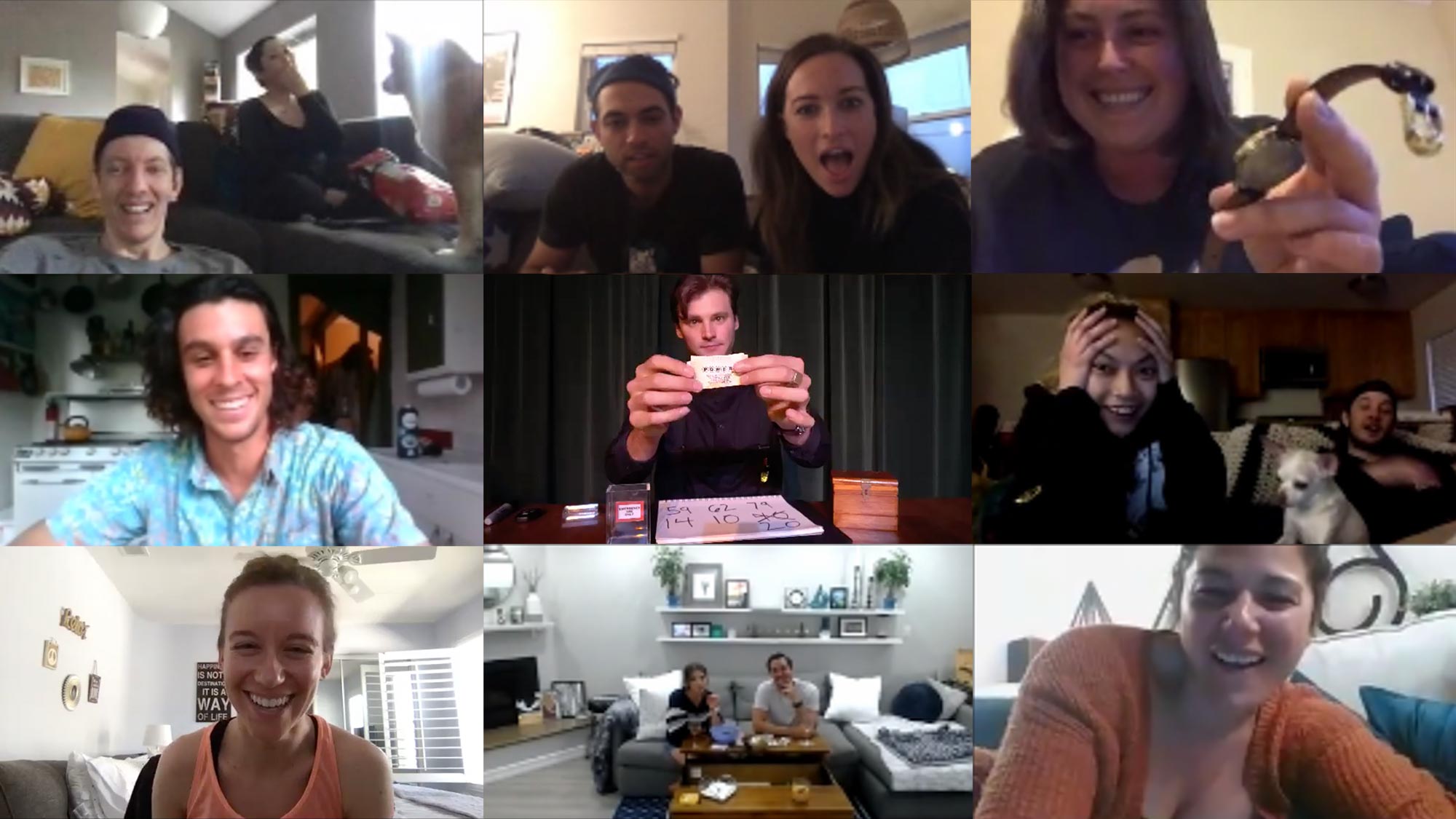 Watch the meeting chat erupt.
Watch your coworkers scream, laugh, and have the most fun they've had all year long.
Inquire about your next event: